Calor Gas announced back in May that the 6kg Lite Cylinder would be phased out due to on-going issues.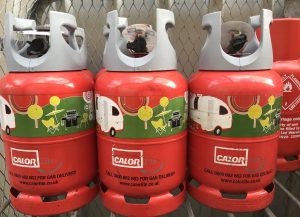 To reassure caravaners as well as the motorhome community, Calor has said all existing 6kg Calor Lite customers will be able to swap to the new cylinder when it is launched, free of charge.
Alistair Todd, Calor's Cylinder Asset Manager has told provided the following statement to Out & About Live;
"Back in May, we announced plans to change our 6kg Lite cylinder, as we have concerns about the longevity of the current model, with a higher number than expected failing our routine quality inspections. As a result, it is impractical to invest in any further stocks of a product we intend to change, so we have increased the volumes of standard 6kg cylinders available to the market and put in place a customer exchange programme.

"We appreciate that this has caused some uncertainty and inconvenience and we apologise for this, but we are confident that our customers will still be able to obtain a suitable alternative and that, in the long-term, we will be able to offer an improved cylinder solution."
The £1 million pound investment is to help increase the volumes of their standard 6kg currently available in the UK market. This is the largest investment in the 6kg cylinder in recent years.